Manish-Gidwani
Co-Founder & Sales Head
Manish Gidwani is Co-Founder & Sales Director of Bloom Consulting Services. Manish has extensive management experience in Healthcare, IT Products & Services; Corporate Sales, Business Development, Territory Management and Partner Management for more than 10 years.
Manish has managed customers globally with strong focus in ASEAN countries. Manish specialize in consulting across custom application development, Microsoft practice, Business Process Workflow, Professional Services and office of CIO.
Manish has diverse academic knowledge and professional leadership experience, strong confidence, great team player and an eagerness for mastery of new skills. Manish has undergraduate degree in Electronics Engineering from Nagpur University, Graduate degree in Engineering management from University of Florida and has completed Executive Education from Indian Institute of Management, Ahmedabad in B2B Marketing.
Manish-Kungwani
Co-Founder & Delivery Head
Manish-Kungwani
Co-Founder
Manish Kungwani is Co-Founder & Engineering Director of Bloom Consulting Services. Manish has over 10 years of professional experience as innovative, hands-on technology executive with a proven track record of leading the design, development & program/project management of high technology projects & solutions, while continuously improving the processes & procedures.
Specialties: Pre-sales, Product Strategy, Delivery & Project Management- Building & managing distributed teams, Agile Development, Operations, Mobile Application Development, Multi-tenant SaaS Enterprise Software, LAMP, Java & MS Technology stacks, RPA, BI & Analytics, IoT, Information & Application Security etc.
Manish has undergraduate degree in Computer Engineering from Pune University and a fellowship from University of Zagreb, Croatia. Manish has managed customers globally with strong focus in ASEAN countries.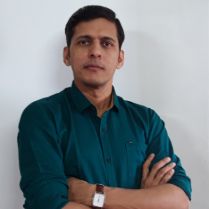 Mudassir
Sr. Project Manager
Mudassir
Sr. Project Manager
Mudassir is currently acting a project manager and delivery of web and mobile projects at Bloom. He has vast experience of more than 10 years in handling small start-ups to large enterprises clients. He started as a trainee on Android apps a decade ago, Mudassir's career is filled with different flavors of technology, from VB 6 to .Net Core, from Android to Xamarin, and from working as a Jr. Engineer to leading multiple teams on diverse technology and platforms.
He always puts client first, while still trying to maintain a balance between meeting client expectations and keeping his team happy and in full spirit. Originally from Amravati city of Maharashtra, Mudassir graduated from SGB Amravati University with a Master's degree in Software Engineering. Mudassir keeps himself updated with technology and often found coding and trying new technologies.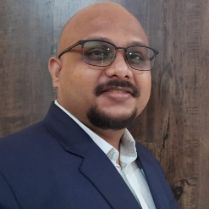 Nishant
Sr. Consultant – Microsoft Practice
Nishant
Sr. Consultant - Microsoft Practice
As Lead Consultant, Nishant oversees diverse and in depth aspects of Microsoft technology solutions which drive the core programming of company. He is incredibly passionate about solving complex business problems leveraging best technology suited for it.
Nishant's background includes extensive product development and technology management utilizing a range of seasoned skills in Application Analysis, Solution Design, Secure Development, Agile Development Plans, Team Building and Management.
Originally from Nagpur, India, Nishant has graduated from Pune University with distinction in B.E. Information Technology. He also holds post graduate diploma in Advanced Computing from esteemed C-DAC, Mumbai, India.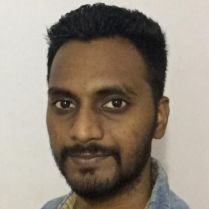 Akshay
Sr. Consultant – Mobility Practice
Akshay
Sr. Consultant - Mobility Practice
Akshay is working as Mobile Practice Lead, and is responsible for managing and working closely with the team to ensure that customers are provided full lifecycle support – from pre-sales to implementation. He is software engineer specialized in mobile application development. He has worked on multiple programming languages and frameworks like iOS, Objective C, Swift, Flutter, Xamarin, etc. He also has sound knowledge of other domains such as server-side technologies, database management and ETL tools. Akashay believes that with software development, there is always something new to discover and makes sure that he designs a program that is truly helpful to the users for his every project.
Akshay has completed his engineering from Amravati University. He has special interest in research and is fascinated by innovative ideas. When he is not coding, he loves to participate in social activities and environment welfare programmes.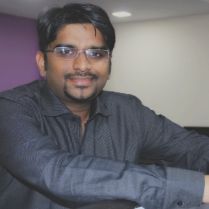 Shripal
Sr. Consultant – SharePoint Practice
Shripal
Sr. Consultant - SharePoint Practice
Shripal is an experienced professional with 13+ years of vast experience in the information technology and services industry. He is Skilled in Business Process Management, Project Management, Innovation Management, Market Research, and Change Management. He has a keen interest in Microsoft SharePoint Solutions. Shripal is a Technology Graduate from Mumbai University and holds an MBA in Marketing Management.
He is an accomplished Technology Leader backed by a strong track record of leading multiple Organizations and getting multiple wins as well as managing clients (SME start-ups to multi-billion-dollar revenue).
Key Signature Character Strengths – Consistently demonstrated high integrity. Took ownership, passionately led by example, and ensured everyone wins. Displayed exceptional courage to take on challenging situations and exhibited a strong bias for action.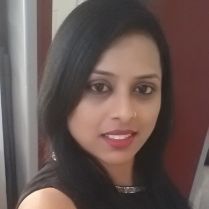 Pooja
Client Servicing Manager
Pooja
Client Servicing Manager
Pooja Bansod is handing Talent Acquisition, Client Servicing & Delivery Management at Bloom Consulting Services. Pooja has excellent relevant exposure in handling Niche IT requirements, Senior, leadership & executive positions with CMMI5 Level, MNCs., client & delivery management from IT & ITES to manufacturing to Banking.
Pooja has proven track record & ability to partner with senior leadership to develop strong alliances that support the business. She has proven success in full cycle and end to end recruitment to include workforce planning, sourcing strategies, screening, assessing & hiring qualified candidates that meet business objectives.
Pooja is passionate about aligning talent into successful careers. Her specialties includes-Multitasking, building high performance teams, Talent Acquisition Strategies, Candidate attraction, Sourcing, Talent Pool, Talent Communities, Human Resources, Social Sourcing & Recruitment Strategy, Stakeholder management &Market Mapping. She has demonstrated expertise in building & sustaining relationships, Leveraging networks, influencing with confidence & assertiveness and negotiation skills.
Pooja has Under Graduate & Graduate Degree in Information Technology from RTM Nagpur University and Post Graduate in MMS HR from University of Mumbai.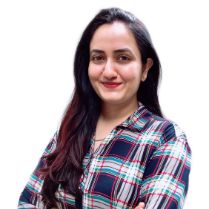 Karishma
HR & Admin Manager
Karishma
HR & Admin Manager
As the Human Resource Manager, Karishma participates in all HR functions of Bloom Consulting Services. She is responsible for staffing, development, compensation, safety and health, and employee relations. She partners with senior members to understand current and future needs, as well as execute recruiting strategies. She makes every effort possible for employee well-being and ensuring organization treats employees in a way that provides mutual benefit for both- the employee and the organization.
Karishma has multiple years of Recruiting and Human Resources experience in the Information Technology industry. She received her master's degree in Human Resources and undergraduate degree in Computer Applications from Solapur University.
Apart from being a full-time HR inside office; and a full-time mom outside office, Karishma enjoys playing badminton, roller skating and cooking. She is passionate of what she does and firmly believes in – "Life begins at the end of your comfort zone.
Bloom Consulting is an emerging technology brand and a rapidly growing IT consulting company. We are a team of 50+ industry veterans that bring diversified experience working on sophisticated projects. Our range of competencies in different technological innovations enables us to help businesses of different sizes located globally and is the foundation of the three pillars of the company – Digitize, Optimize, and Modernize.
Founded in 2014 to deliver customer centric IT Solutions
Lead by Experienced Industry leaders in technology
Successfully completed 100+ Projects in short span
Practicing successful methodologies like Agile, Scrum and Waterfall