Bloom Consulting Services Bags a Multi-crore Contract from Singapore Government!
Bloom Wins ₹ 2.7 crore INR Contract to Help Singapore Polytechnic Institute in Modernizing and Migrating their Legacy System while setting Operation Automation.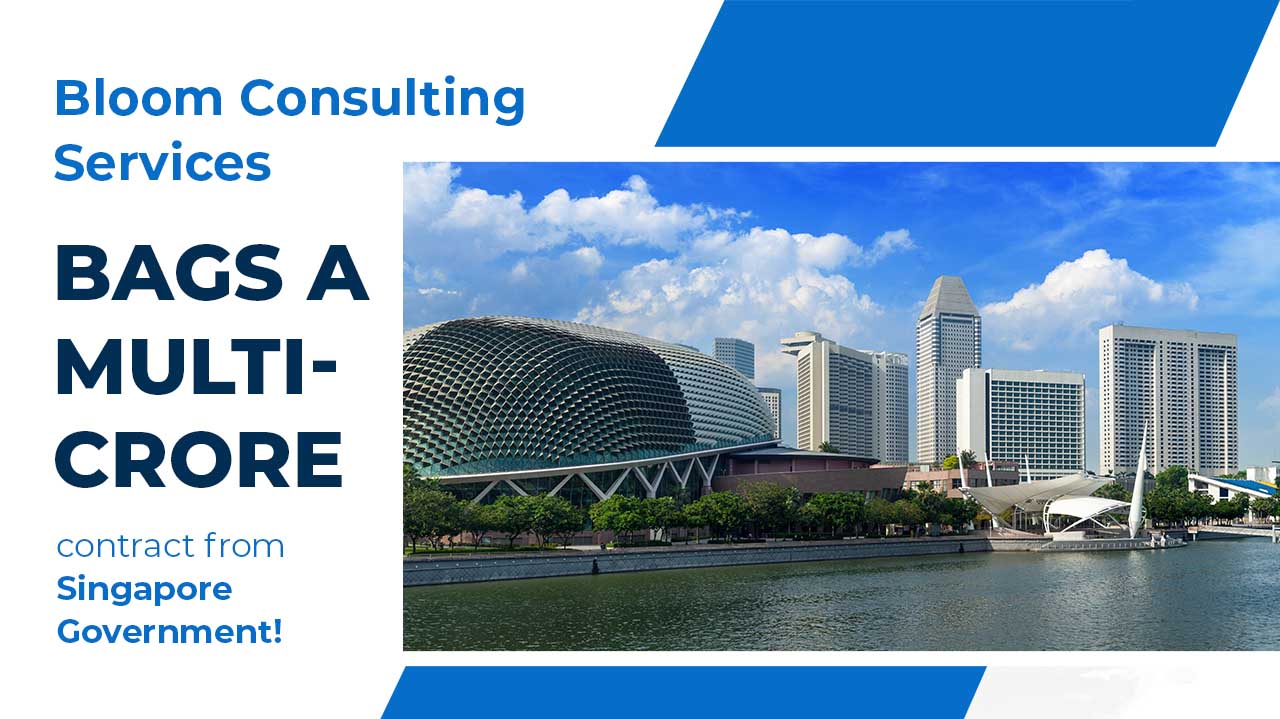 October, 19 2020, Maharashtra, India— Bloom Consulting Pte. Ltd. has been awarded a contract to support modernization of technology of a renowned Singapore Polytechnic Institute with an aim of offering them better and streamlined operations and managed and organized email provisioning systems within the institute. The contract is valued at up to 0.5 million SGD which comprises the entire gamut of technical consulting services, migration process, user provisioning and upgradation which the team of professionals of Bloom will be offering to the Institute. 
The technical team of Bloom Consulting was in constant touch with the Polytechnic Institute in order to understand their technology related challenges which their operational and administration processes were facing in recent past. Bloom collaborated with the Institute with a vision of structuring and modernizing their old mail database system which was a complicated on-premise system. The team at Institute were using Microsoft Exchange Server 2010 which has now become obsolete and out of support therefore, the mailboxes need upgrading. Bloom Consulting comprehends the challenges of migration, upgradation and modernization very well and setbacks which organizations face due to conventional methods and processes in use. 
Bloom Consulting took an initiative to migrate the on premise mailboxes of staff which are on Microsoft Exchange Server 2010 to Microsoft Office 365 which will offer users with better features. This will completely streamline the business processes and communication within the Institute. The Bloom team is committed to provide complete automation, user provisioning and scripting of new user accounts into an entirely modern and structured email system.  
About Us 
Bloom Consulting Services is an emerging technology brand and a rapidly growing IT consulting company. We are a team of 50+ industry veterans that bring diversified experience working on sophisticated projects. Our range of competencies in different technological innovations enables us to help businesses of different sizes located globally and is the foundation of the three pillars of the company – Digitize, Optimize, and Modernize.   
By leveraging the latest cutting-edge tools and frameworks, we enable our clients to broaden their offerings and reach out to a wider customer base. At Bloom, the focus is SPEED to enable our client reach market faster and EFFICIENCY to minimize development efforts and cost, as reflected by the technology stack we have mastered