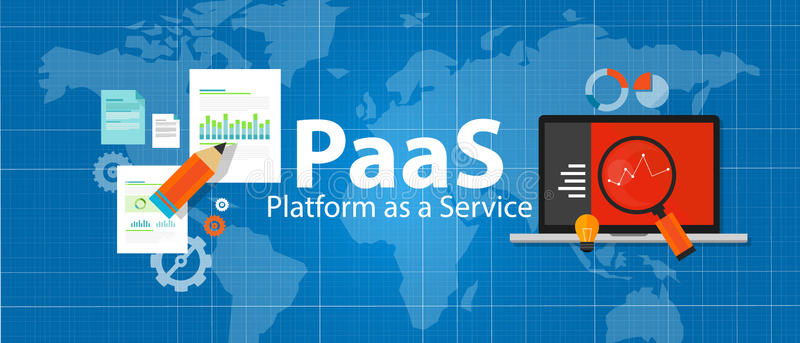 What is platform-as-a-service?
PaaS (Platform as a service) is a cloud service to eliminate the complexity and cost of SaaS (Software as a service) as it provides network and server infrastructure and a rich set of tools to manage it. This combination makes PaaS a premier choice for hosting and deployment of web apps providing many facilities and services for the development, deployment, runtime, analytics, support, samples to jump-start development, and detailed documentation. These benefits are not available with a traditional or on-premises deployment. Keep reading to know more about why choose PaaS over a traditional approach. 
This article mostly refers to the services offered by Microsoft's Azure platform but with any other provider, they are almost the same. While writing this blog I am keeping in mind the Azure only, therefore don't get an impression that I am anyway in support of one service or product. With an unbiased viewpoint I hold understanding of other cloud services too. Even though PaaS offers a rich array of services, the traditional way of web deployment is not going away soon as there's no solution like one size fits all.
Advantages of Platform-as-a-Service
There are many reasons to choose
PaaS
over a traditional approach. Let us have a look.
Cost
Though at first, it might seem costly cloud deployment's pay-as-you-go model makes it affordable. It yields significant cost saving eliminating the spending on hardware and software. You don't have to pay for what you will never use.
Scalability
When scaling a traditional server, you don't have many options, either purchase new hardware or go with virtualization. With Azure, you don't have to worry about scalability, you can quickly build and deploy your apps, when needed, scaling up (or down) is just a few clicks away.
Automation
From the deployment of new apps to monitoring existing and providing updates, all can be automated in Azure cloud, so that you don't have to have a team member just watching the logs, they can, of course, focus on more productive tasks.
Reliability
With traditional server infrastructure, there are backup servers, load balancers, dual firewalls, ISPs, alternate power sources and so on which increases the budget as well as redundancy. In the case of Azure, it's all taken care of by Microsoft with the help of their dedicated maintenance teams and data centers across the globe.
Ease of Deployment
Whenever a company is adding a new server or other hardware to their fleet, their staff have to spend a considerable amount of time configuring it to prepare it for deployment and use. This is not the case with Azure cloud, you never have to care about the configurations and setup. You need to set it up once as per your needs, and then just concentrate on your apps. Even if you have to do minor tweaks and adjustments here and there later, they don't take much time once you have a grasp on the Azure dashboard. Also, with an array of pre-built components available, the development team can spend less time coding the app by using these ready to use components. They can integrate features like directory service and analytics by just a few clicks.
Maintenance and Monitoring
With Azure, you don't have to care for OS updates, or security and stability patches. Microsoft takes care of this for you by frequently updating the OS images. This also includes security patches like ASP .NET vulnerability. Azure keeps monitoring the health of VM and restart or move them if needed.
A broad range of available services
With Azure, you don't have to switch to some tools/library/service from some other company. From analytics to the storage, functions to chatbots, almost everything is available under one roof. For a complete list of available Azure services, please visit this link
https://azure.microsoft.com/en-us/services/
.
Who azure is for?
Organizations who want to reach the market quickly focusing on their product development instead of infrastructure setup
Organizations who want to improve the quality of their existing service offerings
Organizations who are spending so much on infrastructure support, maintenance, and monitoring and want to reduce the operational cost of their systems.
Get in touch with our
Azure Specialists Team
to discuss your requirements.